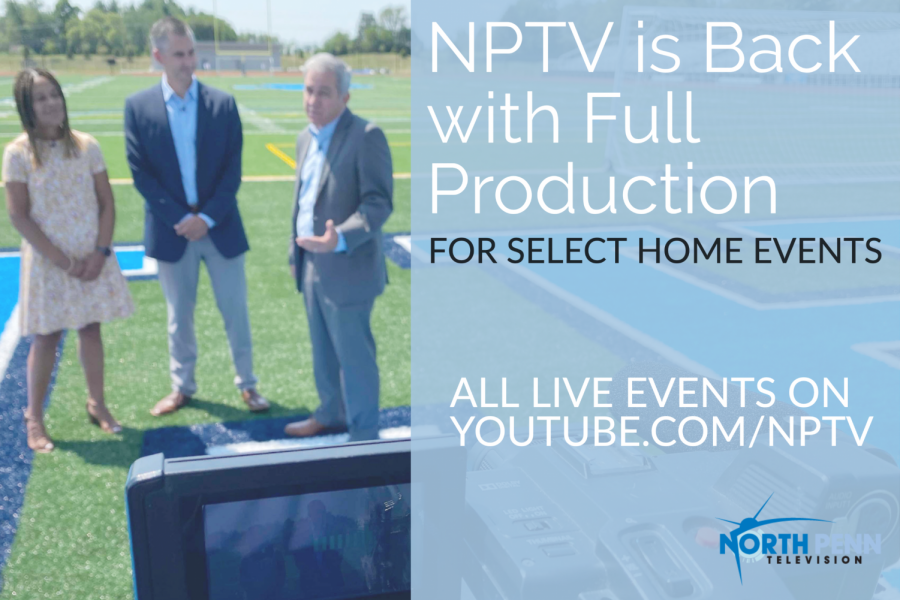 The NPTV Crew is back in action.  We now will provide full coverage of select games and events at NPHS.  There will no longer be one camera coverage since spectators can view all events in person.
Watch all upcoming live events here
Upcoming Livestreams on youtube.com/nptv
Athletic Competitions at Souderton High School Wissahickon High School, Central Bucks East, West, and South High Schools can be viewed on the NFHS Network.  NFHS requires a monthly or annual subscription fee.
Souderton High School NFHS Network
Central Bucks West High School NFHS Network
Central Bucks East High School NFHS Network
Central Bucks South High School NFHS Network
Wissahickon High School NFHS Network
Bensalem High School YouTube Channel
Neshaminy High School LiveStream
Pennridge High School YouTube Channel